BCN3D Sigma R19 3D Printer
Reseller, Corporate or Goverment Buyer?
Government and Education
3DPrintergear has been supplying government organisations with 3D printers, service and support since 2012. As an approved government customer you will automatically be entitled to 30 day terms with an official purchase order.
If you would like to create an account, please contact us on 1300 334 327, or at sales@3dprintergear.com.au
Resellers
Want to become a reseller ?
3DPrintergear offers special pricing to genuine resellers. Once your application is approved, your new buying prices will be shown on our website after you login. To apply for a resellers account please contact us at info@3dprintergear.com.au
---
Your Order Qualifies for Free Shipping! - FREE
Your order will be shipped by the most economical option, with online tracking. Delivery is usually 2-7 business days.
Express Dispatch
Australian Owned & Operated
Money Back Guarantee
Quality Assured Products
BCN3D Sigma R19 Independent Dual Extruder 3D Printer
The new Sigma R19 is a reliable and easy to use desktop 3D printer with IDEX (Independent Dual Extruder System) architecture that delivers high resolution multi-material parts.
Hotends designed and manufactured by e3D - Sharper details and more accurate prints
The new hotends have been optimized by the global specialist e3D™. This new partnership with the English manufacturer has allowed BCN3D to work closely with the renowned company in order to equip the printers with top-level features in terms of hotends and extrusion systems. The improved hotends include the machining and engineering know-how acquired by e3D, which ensure the highest quality standards, providing a smooth and reliable extrusion under different printing environments.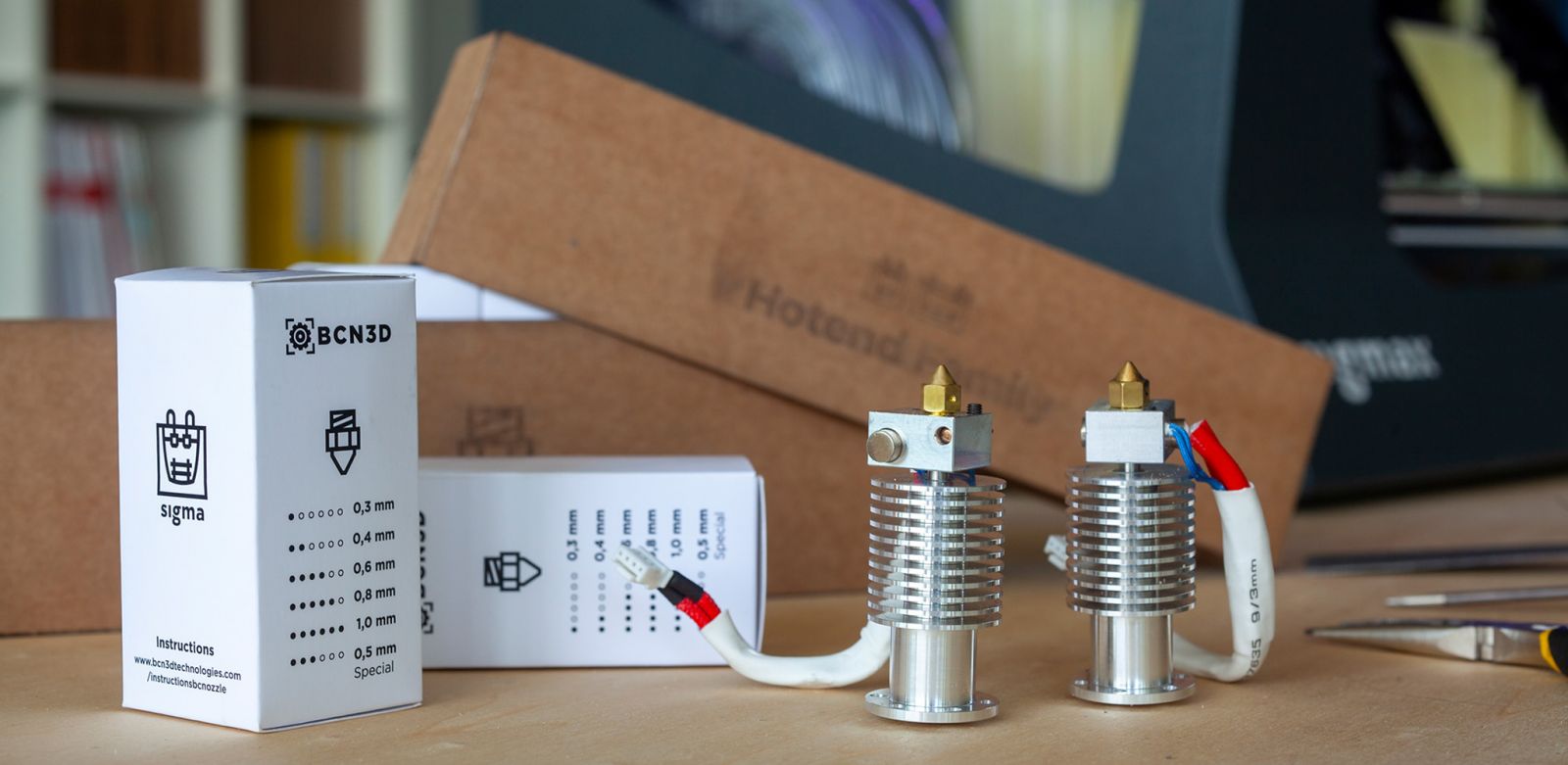 High-tech dual drive gears by Bondtech - More power and control
The extruder of the new R19 printers is made with aluminum CNC machined body and hardened steel drive gears powered by Bondtech. It provides an incredible grip thanks to its high-tech dual drive gears that have proved to be the best feeding extrusion system, getting rid of grinding issues, no matter the filament used.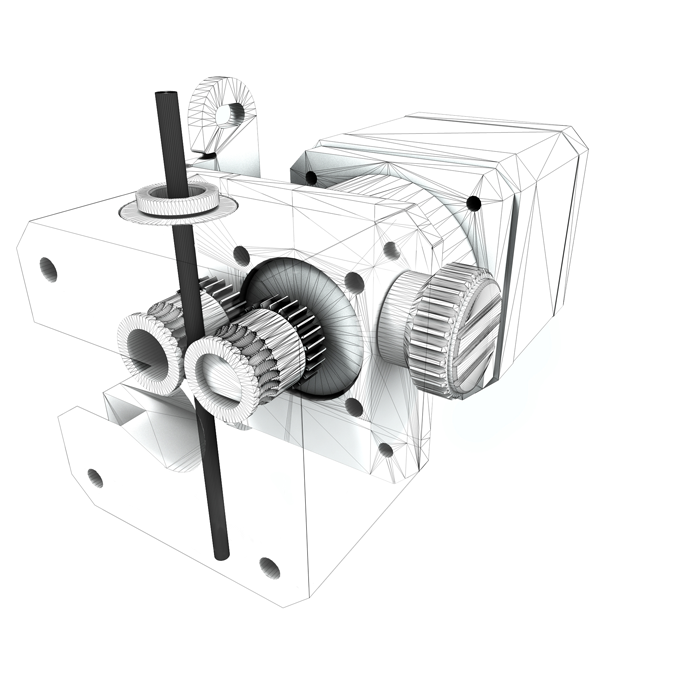 Filament runout sensor - Improved reliability and success rate.
The new R19 printers include a mechanical switch to detect filament presence, allowing to prevent from one of the most common and frustrating failure reasons. In case of running out of filament during a print job, the printer will automatically pause and warn the user to load new filament to resume the print, letting to save time and money.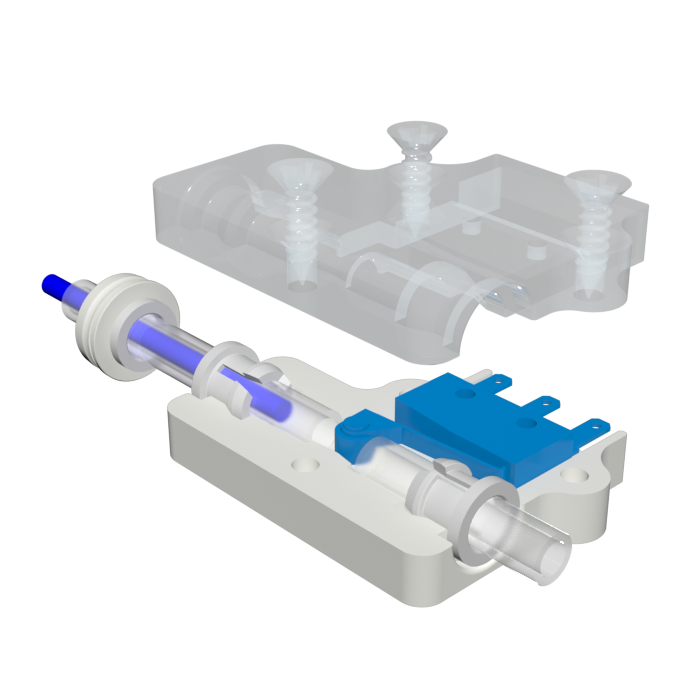 Improved GUI and UX - Flawless operation
Through the full-color touchscreen BCN3D users will be able to operate the printer flawlessly thanks to the refined interface that incorporates several new features, offering a smoother and more intuitive user experience.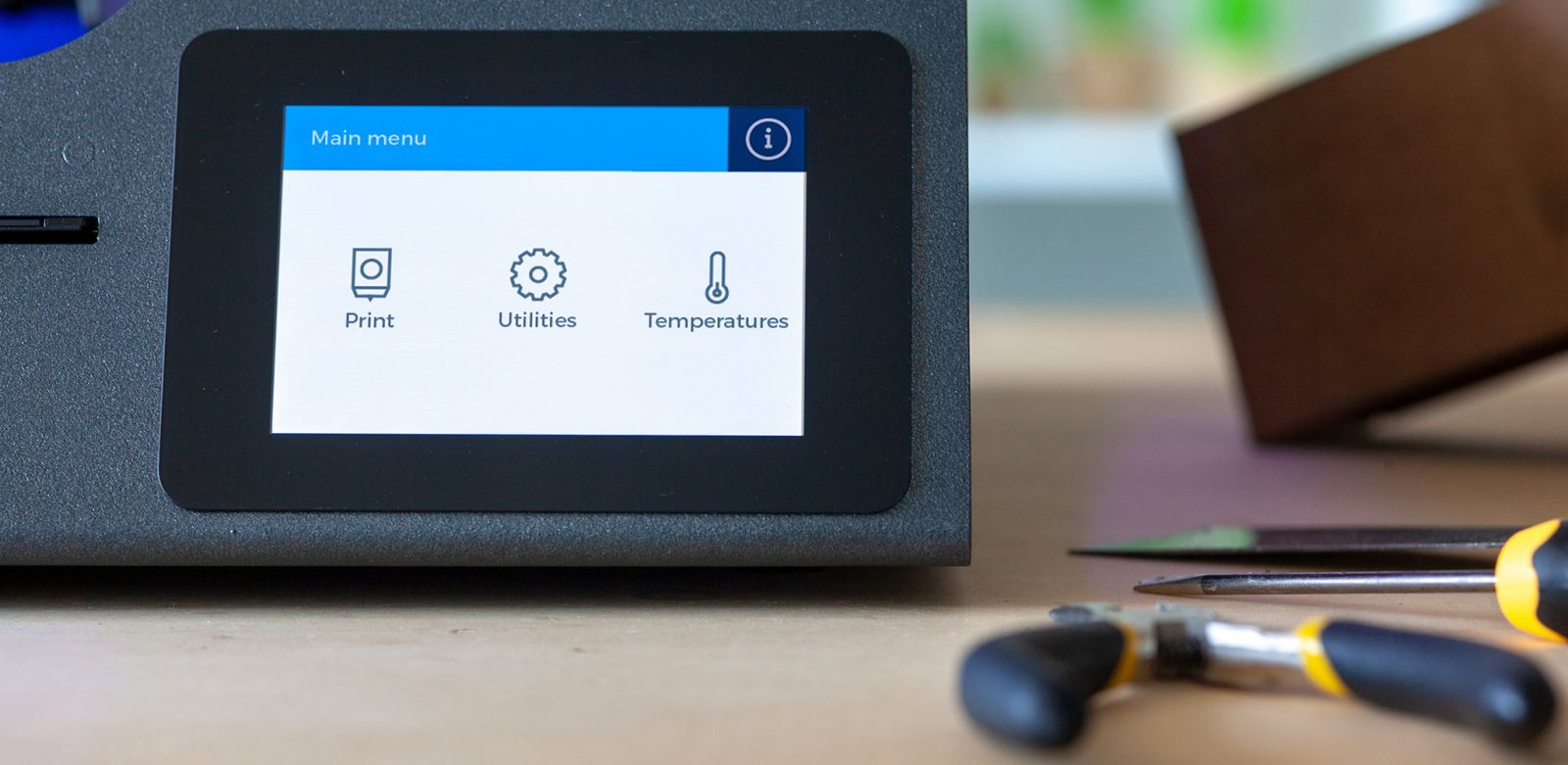 IDEX architecture. Enabled Mirror and Duplication modes.
All BCN3D Printers are equipped with a unique dual extrusion architecture introduced back in 2015: the Independent Dual Extruder system (IDEX). It allows to print with 2 different colors for an aesthetic finish, or use PVA water-soluble support for intricate parts with overhangs, while ensures the finest surface finish. The idle toolhead remains parked, preventing the dripping of molten plastic into the part.
To take profit of the IDEX architecture, in 2017 BCN3D announced the Sigmax 3D printer with 2 new highly productive printing modes: mirror and duplication. These modes allow to print the same model or its symmetrical with both toolheads simultaneously, and consequently, double the production capacity.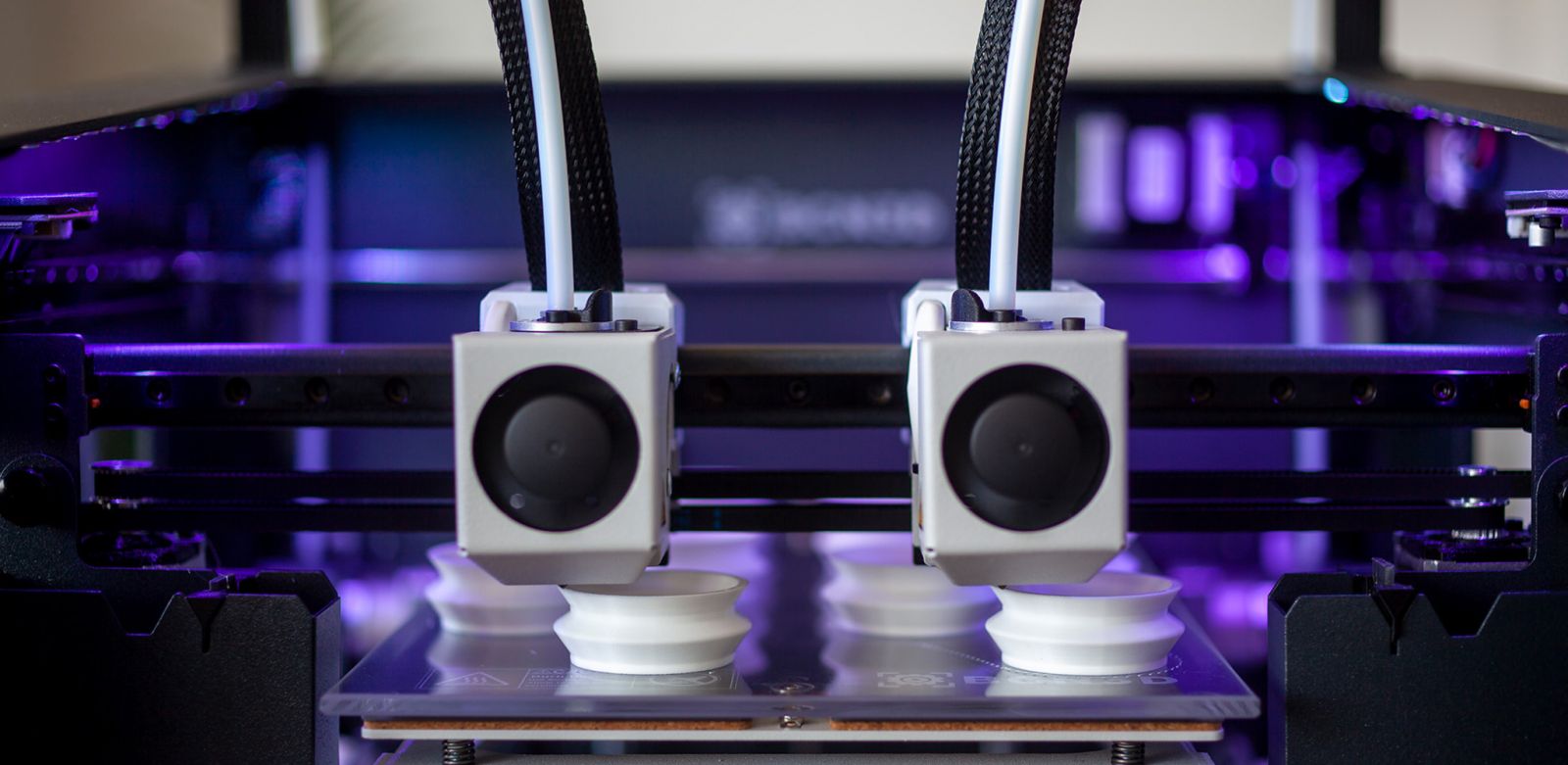 Interchangeable toolheads - Unleash your creativity
The new R19 printers are compatible with the Hotend Family, a range of six hotends (with nozzles from 0.3mm to 1.0mm) that enhances the versatility of 3D printing. Small nozzles are ideal for detailed models. Instead, big nozzles allow users to fabricate more resistant parts or for rapid prints.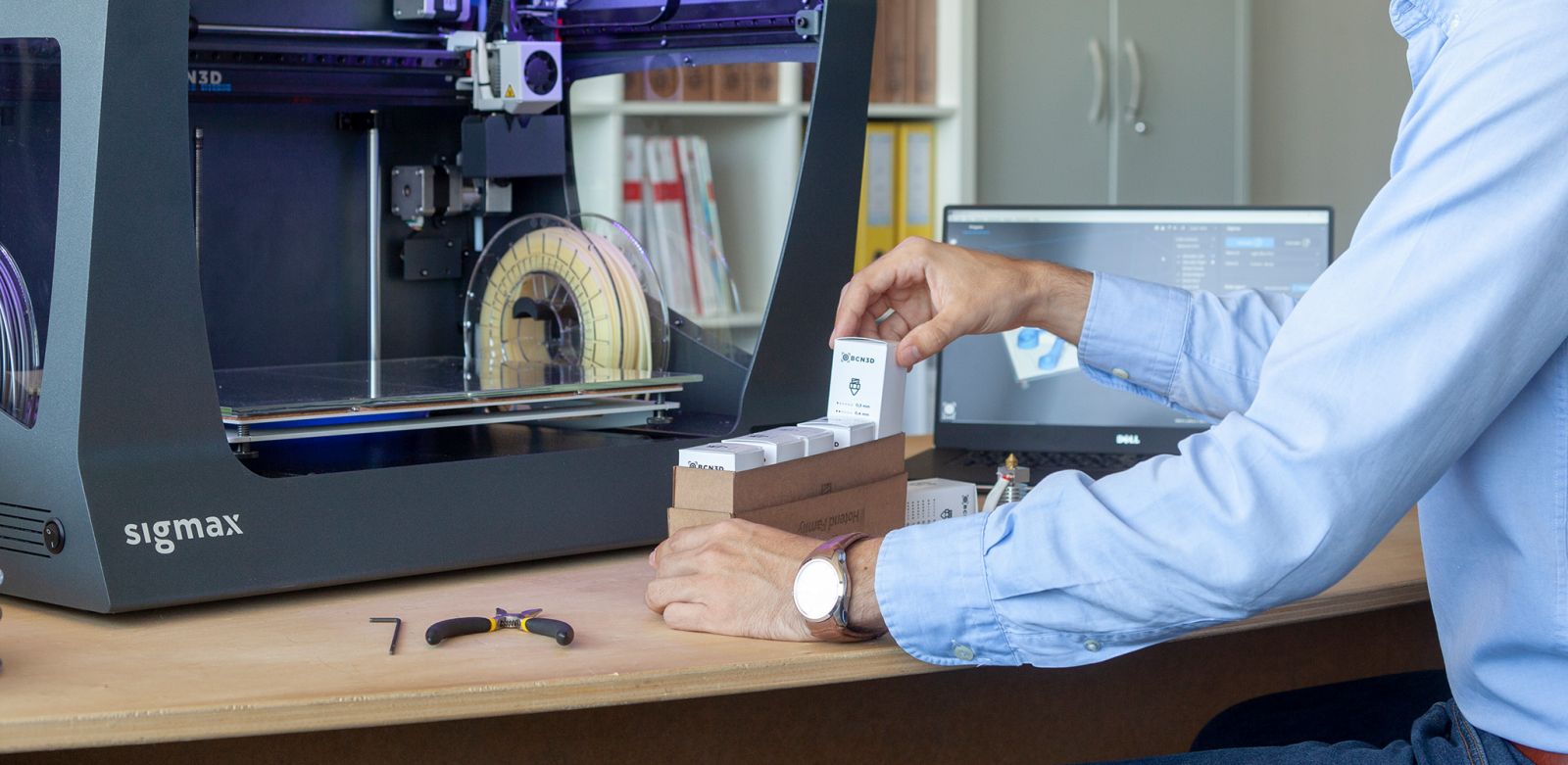 TECHNICAL SPECIFICATIONS
Printer Properties
Architecture: IDEX

Technology: Fused Filament Fabrication (FFF)

Print Volume: 210mm x 297mm x 210mm

Extruders: 2

Nozzle diameter: 0.40mm

Heated Bed: PCB

Screen: Full Color Capacitive Touchscreen

Electronics: BCN3D Electronics v1.0. Independent Stepper Drivers

Firmware: BCN3D Sigma - Marlin

Supported files: gcode

Operating Sound: 50 dBA

Connectivity: SD (autonomous operation) / USB

Certifications: CE / FCC
Printing Properties
Layer Height: 0.45 - 0.5 (depending on the nozzle diameter)

Positioning Resolution (X/Y/Z): 1.25 µm / 1.25 µm / 1 µm

Operating Temperature: 15 ºC - 35 ºC

Maximum extruder temperature: 290 ºC

Maximum printing temperature: 280 ºC

Maximum hot bed temperature: 100 ºC

Support material: PVA for PLA /HIPS for ABS
Materials
Filament diameter: 2,85 ± 0,05 mm

Compatible Materials: PLA, ABS, PVA, TPU, Nylon, Co-polyesters, HIPS, TPU, Specials
Electrical
Input: AC 84-240V, AC 3,6-1,3A, 50-60Hz

Output: 24V DC, 13A

Power consumption: 240W
(BCN3D-SIGMA-R19)
| | |
| --- | --- |
| SKU | BCN3D-SIGMA-R19 |
| Brand | BCN3D |
| Shipping Weight | 21.7000kg |
| Unit Of Measure | ea |
Be The First To Review This Product!
Help other Helix Imports Pty Ltd T/AS 3DPrintergear users shop smarter by writing reviews for products you have purchased.