E3D Heater Block Assembly [Cartridge & Glass]
Compatible with Prusa Printers
Express Dispatch
Australian Owned & Operated
Money Back Guarantee
Quality Assured Products
E3D v6 Heater Block Assembly
Introducing the E3D V6 Heater Block, available in two models for compatibility with Cartridge thermistors and glass thermistors. Upgrade your 3D printer with this high-performance heater block to achieve optimal heat management and precise temperature control. These heater blocks are all compatible with V6 nozzles.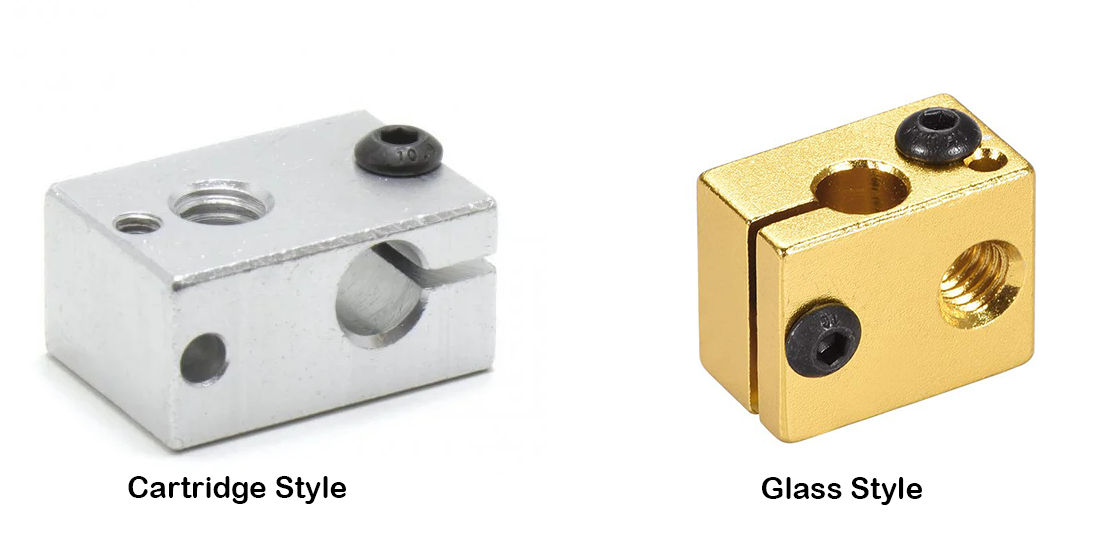 The E3D V6 Heater Block (Cartridge Thermistor Model) is designed to seamlessly integrate with 3D printers that utilize cartridge-style thermistors. With its efficient heat transfer capabilities, this heater block ensures rapid and uniform heating, enabling consistent and reliable 3D printing.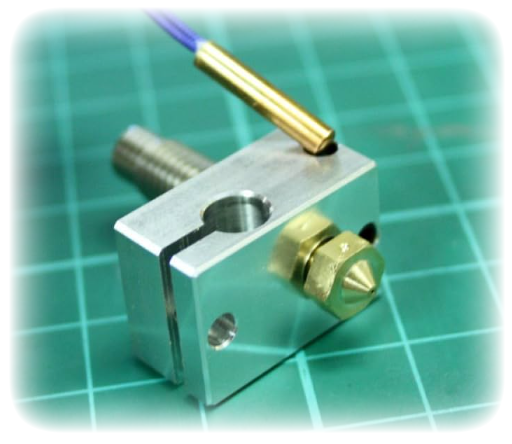 For those using glass thermistors, we offer the E3D V6 Heater Block (Glass Thermistor Model). This variant is specifically engineered to accommodate glass thermistors, providing accurate temperature readings and precise control over the printing process. Experience enhanced heat distribution and stable temperatures for impeccable print quality.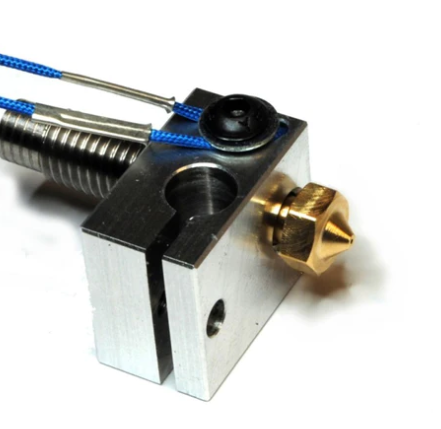 Both models of the E3D V6 Heater Block feature robust construction, ensuring durability and longevity. With their compatibility and easy installation, upgrading your 3D printer has never been easier. Unlock the full potential of your 3D printer by choosing the E3D V6 Heater Block model that suits your thermistor preference. Enjoy improved heat management, precise temperature control, and superior 3D printing results. Upgrade your printer today and witness the difference it makes in your creations.
Includes:
E3D aluminium heater block
Tightening screw for the hotend heater cartridge
Tightening screw for the hotend thermistor
The V6 heater block is compatible with many printers (here are just a few) :
Prusa Bear MK3S+
Prusa MK3S
Prusa MK3
Prusa Mini+
Prusa Mini
Prusa MK2.5S
Prusa MK2.5
Prusa MK2S
Prusa MK3S+MK2
Voron 2.4
And any 3D printer utilising an E3D varied hotend including:
E3D V6
Lite6
Chimera
Titan Aero
Titan Aqua
Hemera
(47646)
| | |
| --- | --- |
| SKU | 47646 |
| Shipping Weight | 0.1000kg |
| Shipping Width | 0.100m |
| Shipping Height | 0.100m |
| Shipping Length | 0.100m |
| Shipping Cubic | 0.001000000m3 |
Be The First To Review This Product!
Help other 3DPrintergear users shop smarter by writing reviews for products you have purchased.