Repairs & Service


Jump to Schools
Jump to Servicing and Repairs
Jump to Training
3D Printer Repair & 3D Printer Servicing

Melbourne
Did you know your 3D printer requires servicing every 1500 hours?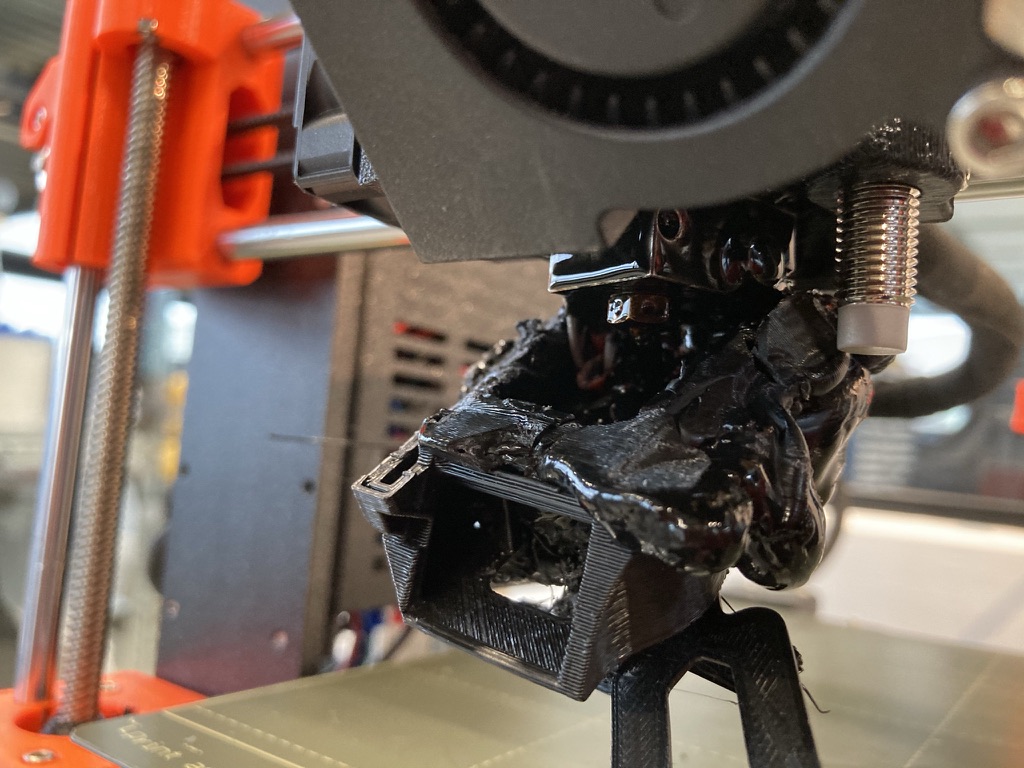 You just got your 3D printer or 3D printers and it was working great. Over time, its began to work less and less effectively than it did on day 1.
A well-looked-after 3D printer can take quite a lot of abuse given you look after the main components. There are 2 main servicing procedures for a 3D printer, a minor service and a major service.
3D Printer Gear offers provides you with an experienced team to diagnose, repair and service your 3D printer to ensure they perform at optimal levels the first time, every time. A 3D printer can be fun and enjoyable when it works but that can quickly turn to chaos when your prints turn out deformed, under-extruded, blocked or brittle.
Contact us HERE to schedule a service for your printer
What is a minor 3D printer service?
A minor 3D printer service should be performed every 1500 hours and can be done in your current workplace or residence. This involves removing any offcuts of filament to avoid any jamming and cleaning/lubricating the mechanical components.
Clean the printer bed: Remove any excess material or debris from the bed and use isopropyl alcohol or another cleaning solution to remove any sticky residue.
Check the nozzle: Make sure the nozzle is not clogged and clean it if necessary. You can use a nozzle cleaner or run a cleaning filament through the printer to remove any blockages.
Check the belts: Inspect the belts for any signs of wear or damage and replace them if necessary.
Check the bearings: Check the bearings for any signs of wear or damage and lubricate them if necessary.
Check the endstops: Check the endstops for proper operation and adjust if necessary.
Check the motors: Inspect the motors for any signs of wear or damage and replace them if necessary.
Check the power supply: Check the power supply for any signs of wear or damage and replace it if necessary.
Check the electronics: Inspect the electronics for any signs of wear or damage and replace them if necessary.
Check the cables: Inspect the cables for any signs of wear or damage and replace them if necessary.
Check the software: Make sure the software is up to date and configured correctly for your printer.
What is a major 3D printer service?
A major 3D printer service involves more comprehensive maintenance procedures and is generally recommended when a printer exhibits significant performance issues or requires extensive repairs. The major service typically includes the following steps:
In-depth diagnostics: A thorough examination of the printer's components and systems to identify the root cause of any malfunctions or performance problems.
Hardware replacements: Replacing worn or damaged parts, such as the extruder assembly, hot end, heat bed, or any other critical components, to restore optimal functioning.
Firmware updates and recalibration: Ensuring the printer's firmware is up to date and reconfiguring settings, such as calibration, leveling, and temperature settings, to optimize print quality and consistency.
Thorough cleaning and lubrication: Meticulously cleaning all mechanical parts, such as rods, rails, and gears, and applying lubrication as needed to minimize friction and wear.
Electrical system inspection: Examining the wiring, connections, and circuit boards for any signs of wear, damage, or corrosion, and making necessary repairs or replacements.
Upgrades and modifications: Implementing any recommended or requested upgrades or modifications, such as installing new hardware, software, or accessories, to improve the printer's performance and capabilities.
Performance testing: Conducting a series of test prints and fine-tuning settings to ensure the printer is functioning optimally and producing high-quality results.
Maintenance training and guidance: Providing the printer's owner with tips, best practices, and recommendations for routine maintenance to help extend the printer's lifespan and maintain peak performance.
A major 3D printer service is typically performed by experienced technicians with specialized knowledge of the printer's mechanics, electronics, and software. By addressing the underlying issues and optimizing the printer's configuration, a major service can significantly improve performance, reliability, and print quality, allowing you to get the most out of your 3D printer.
Contact us HERE to schedule a service for your printer
My printer is broken what should I do?
Are you having problems with your 3D printer? Are you tired of spending hours trying to troubleshoot issues and get it back up and running? Look no further, because we offer a comprehensive 3D printer repair service that will get your printer back to working order in no time.
Our team of experienced technicians has the knowledge and expertise to diagnose and fix a wide range of 3D printer issues, from nozzle clogs and bed levelling problems to electrical issues and software malfunctions. No matter what kind of problem you are experiencing with your printer, we have the skills and tools to fix it.
In addition to our repair services, we also offer maintenance and tune-up services to keep your printer running smoothly. This includes cleaning the bed and nozzle, checking the belts and bearings, and making any necessary adjustments to ensure that your printer is operating at its best.
Don't let printer issues slow down your 3D printing projects. Contact us today to schedule a repair or maintenance service and get your printer back to working order. We look forward to helping you get the most out of your 3D printer.
At 3D Printer Gear, we have over 10 years of 3D printing experience under our belt so we've gone through hundreds of brands of printers. If you're having trouble getting your printer to work, we can diagnose the issues and repair it on the spot.
Which printers can we repair?
We have extensive expertise in almost all FDM and SLA printers including the following:
Creality

Bambu Lab

Voron

Makerbot

Ultimaker

Zortrax

Prusa Research

Flashforge

Qiditech

Anycubic

Artillery

UP

Stratasys

Kingroon

Raise 3D

Modix

Tiertime
Do I need to make a booking?
A booking is not required for 3D printer repairs. One of our friendly staff will greet you at the door, take down some details and a member of our team will get in contact with you after we have completed a printer assessment to let you know exactly what the issue is and the steps needed to get it printing like it was just out of the box.
3D Printer Training Australia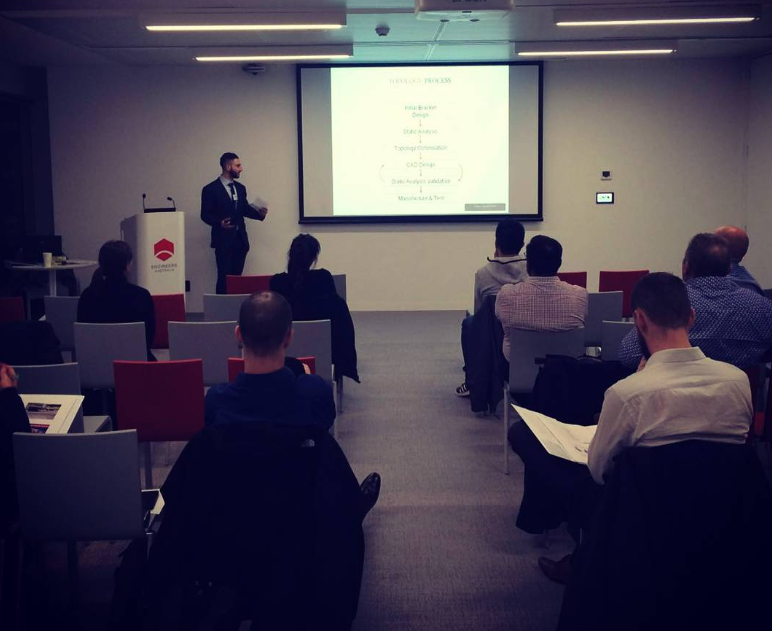 At 3D Printer Gear we understand that 3D printing's not as straightforward as the ads you've seen, especially if you need it to perform a specific function. You may want a 3D printer to print in a flexible material, purely to create architectural buildings and bring life to your designs, create end-use products directly from the machine, create miniatures etc. These all require a specific workflow and important procedures that must be undertaken to ensure effective use.
We can train your staff, lab, school or yourself to perform a specific function or recommend you a package that will do the thing you need it to do.
Training covers a variety of services including:
Custom printer build depending on your use function

Consultation in design for additive manufacturing

Techniques for effective 3D design and 3D printing

Slicer setup and procedures

Machine maintenance procedures

Consumables supply

Overview of how a 3D printer mechanically works

DIY kit tuition and in-house training to teach the mechanical aspect, design aspect and software aspect and how it all comes together (great to STEM courses)
School Service & Maintenance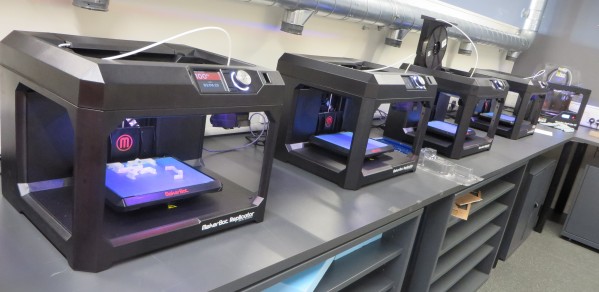 3D Printer Gear is a leading provider of 3D printer maintenance and repair services, specializing in servicing school printing labs. With a team of highly skilled technicians, we are committed to keeping your school's 3D printers in optimal working condition, ensuring a safe and efficient printing environment for your students.
Our comprehensive maintenance and repair services cover all aspects of 3D printer care, from routine minor services to in-depth major services. We understand the importance of maintaining a well-functioning 3D printer lab for fostering students' growth and learning potential. To achieve this, we focus on providing timely and effective solutions to any issues that may arise, so that your students can continue to explore the exciting world of 3D printing without interruption.
One of the key features of our service is the detailed technical report provided with each maintenance or repair visit. This report carefully analyzes the condition of each machine, outlining the repairs or maintenance procedures that were performed. This documentation not only offers insight into the health of your printers but also serves as a valuable record for future reference and troubleshooting.
In addition to our expert repair and maintenance services, we at 3D Printer Gear are dedicated to ensuring the safe and efficient operation of your school's 3D printer lab. This involves:
Regular inspection and calibration of printers to guarantee accurate and high-quality prints.

Proper ventilation and air filtration to maintain a healthy printing environment.

Implementation of safety protocols and guidelines to minimize potential hazards.

Training and support for teachers and staff in the operation and maintenance of 3D printers, fostering a culture of responsibility and care.

Staying up-to-date with the latest developments in 3D printing technology and best practices, ensuring your students have access to cutting-edge resources and knowledge.
By partnering with 3D Printer Gear, you can be confident that your school's 3D printer lab is in good hands. Our commitment to exceptional service, safety, and student success makes us the ideal choice for maintaining and enhancing your school's 3D printing capabilities.
We also cater to repairs, servicing and maintenance within the Sydney metro area. Click here for further information
Contact us HERE to organise a training session
Contact Form
SAY HELLO
OUR ADDRESS
OPENING HOURS

Phone: 1300 334 327

Email: admin@3dprintergear.com.au

781 High Street, Reservoir

Melbourne, Victoria

3073

Mon - Fri: 9am - 5pm

Saturday: Appointment Only

Sunday: Appointment Only