1.75mm All Metal Mosquito Compatible Hotend - High Temperature
Reseller, Corporate or Goverment Buyer?
Government and Education
3DPrintergear has been supplying government organisations with 3D printers, services and support since 2012. As an approved government customer you will automatically be entitled to 30-day terms with an official purchase order.
If you would like to create an account, please contact us on 1300 334 327, or at admin@3dprintergear.com.au
Resellers
Want to become a reseller?
3DPrintergear offers special pricing to genuine resellers. Once your application is approved, your new buying prices will be shown on our website after you login. To apply for a resellers account please contact us at admin@3dprintergear.com.au
---
$10 Flat Rate Shipping - $10.00
Your order will be shipped by the most economical option, with online tracking. Delivery is usually 2-7 business days.
---
TNT/DHL - Next Day Express Domestic - $10.00
1 day delivery! Please note Business address only. Residential addresses will incur a fee.
---
Free pick-up from store - FREE
Free pick-up from '781 High St, Reservoir VIC 3073', between 9am and 5pm
Express Dispatch
Australian Owned & Operated
Money Back Guarantee
Quality Assured Products
1.75mm All Metal Mosquito Compatible Hotend - High Temperature
Please note this is a compatible Mosquito hotend.
The All Metal Mosquito Compatible Hotend is a high-temperature-resistant printing head designed to elevate your 3D printing experience. Crafted with precision and built with quality in mind, this all-metal extrusion head offers exceptional performance and reliability. Its high-temperature resistance allows you to work with a wide range of filament materials, including high-temperature filaments like ABS, PETG, carbon fibre and nylon.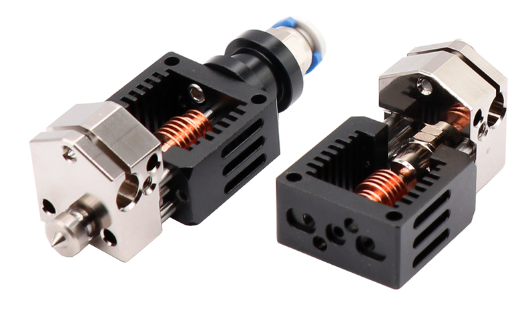 The bi-metal design of the All Metal Mosquito Hotend combines the thermal efficiency of a metal hot-end with the wear resistance of a hardened steel nozzle. This innovative solution ensures excellent heat transfer and stability while providing the durability needed to withstand abrasive filaments. The hardened steel nozzle withstands the abrasive nature of materials like carbon fiber, reducing nozzle wear and extending the hotend's lifespan. Meanwhile, the brass heater block optimizes heat conduction for precise temperature control and efficient filament melting. The All Metal Mosquito Extrusion Head is compatible with the standard V6 nozzle convention, ensuring seamless integration with your existing 3D printing setup.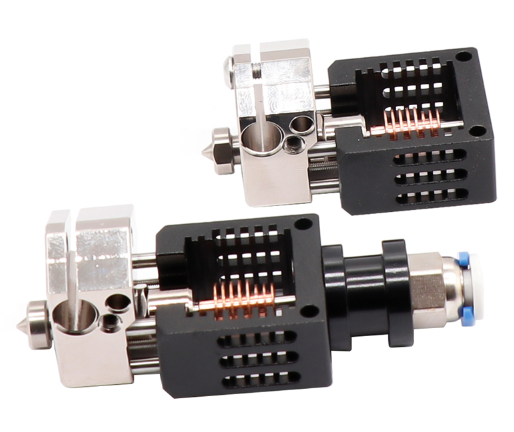 Installing the All Metal Mosquito Extrusion Head is a breeze, and it is compatible with various 3D printer models. Its versatility makes it suitable for both professional users and hobbyists, enabling you to explore endless possibilities in your 3D printing projects. Upgrade your 3D printer with the All Metal Mosquito Extrusion Head and experience the benefits of high-temperature printing with enhanced reliability, precision, and durability provided by its bi-metal design.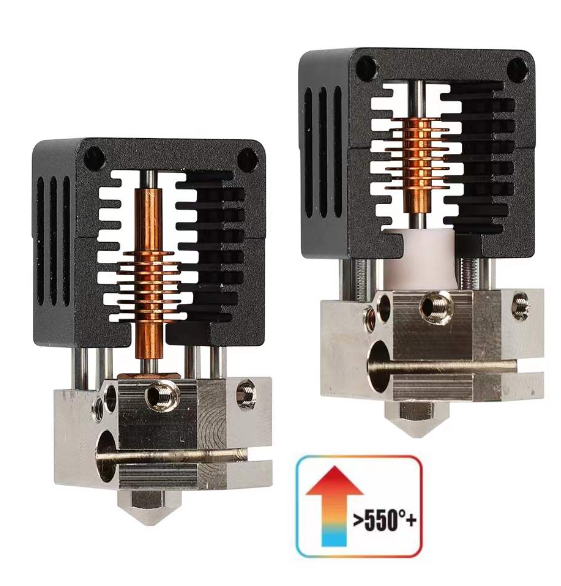 Thanks to the ingenuity and collaborative spirit of the 3d modeling community, adapters have made it possible for the hot end to be easily installed and compatible with most 3D printers currently on the market. (Here are some examples)
Original Prusa i3 MK3S+
Creality Ender 3
Creality Ender 3 Pro
Creality Ender 5
Creality CR10
Creality CR10 S
Creality CR10 S 4
Creality CR10 S 5
Creality CR10 MAX
Creality CR10S Pro
Creality CR 20
Creality CR 20 Pro
MakerBot Replicator 1
MakerBot Replicator 2
MakerBot Replicator 2X
MakerBot Replicator 5th
MakerBot Replicator Mini
MakerBot Replicator Mini +
MakerBot Replicator Z18
MakerBot Replicator +
Anet ET4
Anet E10
Anet E16
Anet A6
Anet A8
Anet A8 plus
and many more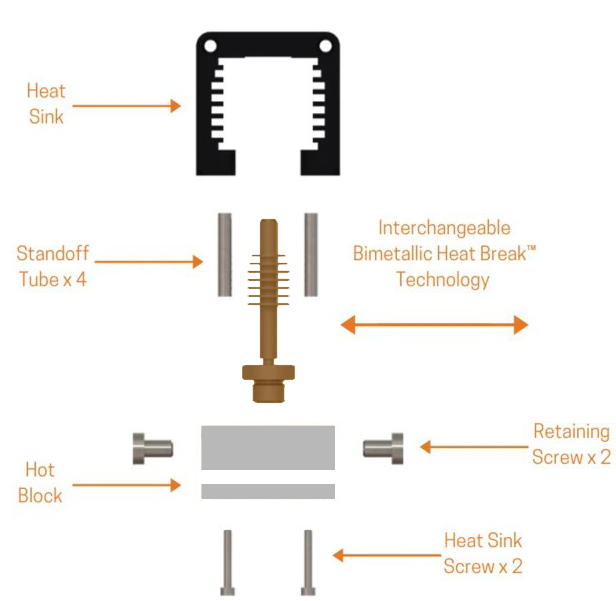 (48162)
| | |
| --- | --- |
| SKU | 48162 |
| Shipping Weight | 0.0500kg |
| Shipping Width | 0.027m |
| Shipping Height | 0.041m |
| Shipping Length | 0.018m |
| Shipping Cubic | 0.000020000m3 |
Be The First To Review This Product!
Help other 3DPrintergear users shop smarter by writing reviews for products you have purchased.