Tuned Sovol SVO6+ 3D Printer /w Included Big Tree Tech Pad 7
Super fast, super high quality, affordable price!
Reseller, Corporate or Goverment Buyer?
Government and Education
3DPrintergear has been supplying government organisations with 3D printers, services and support since 2012. As an approved government customer you will automatically be entitled to 30-day terms with an official purchase order.
If you would like to create an account, please contact us on 1300 334 327, or at admin@3dprintergear.com.au
Resellers
Want to become a reseller?
3DPrintergear offers special pricing to genuine resellers. Once your application is approved, your new buying prices will be shown on our website after you login. To apply for a resellers account please contact us at admin@3dprintergear.com.au
---
Your Order Qualifies for Free Shipping! - FREE
Your order will be shipped by the most economical option, with online tracking. Delivery is usually 2-7 business days.
---
Free pick-up from store - FREE
Free pick-up from '781 High St, Reservoir VIC 3073', between 9am and 5pm
Express Dispatch
Australian Owned & Operated
Money Back Guarantee
Quality Assured Products
Sovol SVO6+ 3D Printer & BTT Pad 7
Introducing the Klipperised Sovol SVO6+ 3D Printer with Included BTT Pad 7!
Upgrade your 3D printing experience with the Klipperised Sovol SVO6+ 3D Printer, a powerful and reliable printer designed for both professionals and enthusiasts. This bundle includes the innovative Creality Sonic Pad, which acts as a web host and controller for Klipper, providing seamless interaction with the SVO6+ and enhancing your printing experience. With cutting-edge features and enhanced performance, the Klipperised Sovol SVO6+ is perfect for unleashing your creativity and bringing your designs to life.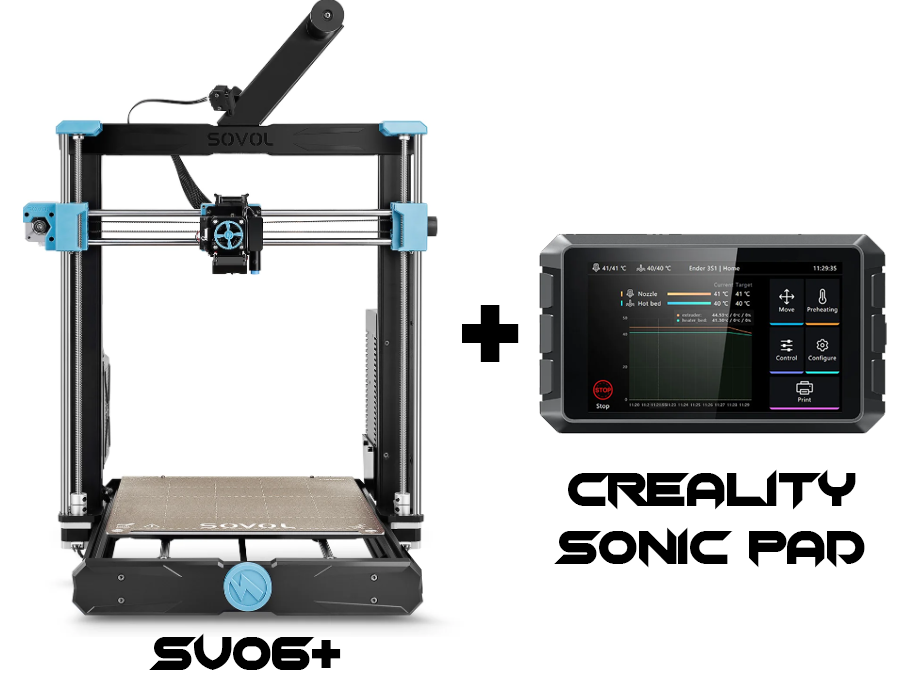 Key Features:
Klipperised Firmware: The Sovol SVO6+ is equipped with Klipper firmware, which significantly improves print speeds, accuracy, and overall performance. Klipper firmware optimizes the printer's capabilities, providing smooth and efficient operation while delivering exceptional print quality.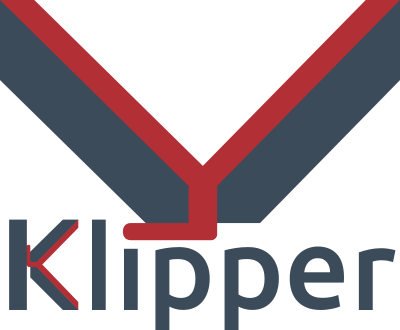 Large Printing Volume: Experience the freedom to print bigger and more complex models with the Sovol SVO6+. Its spacious build volume of 300x300x340 allows you to unleash your creativity and explore large-scale 3D printing projects.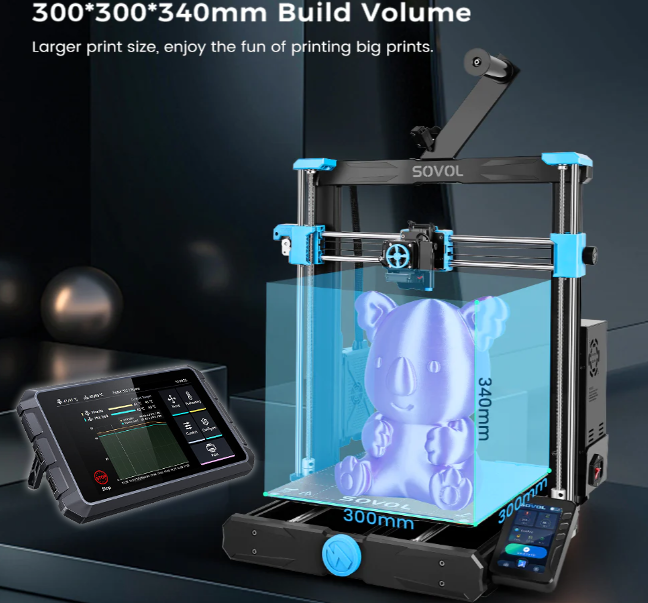 Sturdy Construction: The Sovol SVO6+ features a robust and durable frame made from high-quality materials. This ensures stability and precision throughout the printing process, resulting in consistently excellent print outcomes.
Direct Drive Extruder: Equipped with a direct drive extruder system, the Sovol SVO6+ enables better filament control and compatibility with a wide range of materials. Enjoy greater flexibility and achieve high-quality prints, even with more challenging filaments. The SVO6+ comes with a unique planetary gear box that allows maximum filament-pushing ability!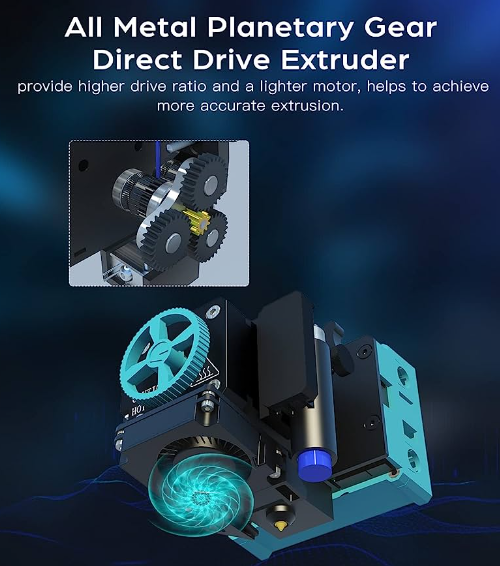 BTT Pad 7 as Web Host and Controller: The included Big Tree Tech Pad & acts as a dedicated web host and controller for Klipper, providing a seamless and intuitive interface for interacting with the Sovol SVO6+. Through the BTT Pad 7 has a user-friendly interface, you can conveniently access printer settings, monitor print progress, and manage files, making your 3D printing workflow more efficient and enjoyable.
High-Quality Printing: The Sovol SVO6+ delivers exceptional print quality with its precision components and advanced features. Enjoy smooth layers, fine details, and accurate dimensions in every print. Bring your designs to life with outstanding clarity and precision.
User-Friendly Interface: The Sovol SVO6+ features a user-friendly interface, making it easy for beginners to navigate and operate the printer. The intuitive touchscreen display provides quick access to settings, file management, and real-time print monitoring.
Connectivity Options: Connect and control your Sovol SVO6+ conveniently. It offers connectivity over Wi-Fi, Allowing easy file transfer and controls as well as touch controls on the BTT Pad screen interface.
Wide Filament Compatibility: The Sovol SVO6+ supports various filament types, including PLA, ABS, PETG, TPU, and more. Explore a vast array of materials to meet your specific printing needs and create stunning, functional prints.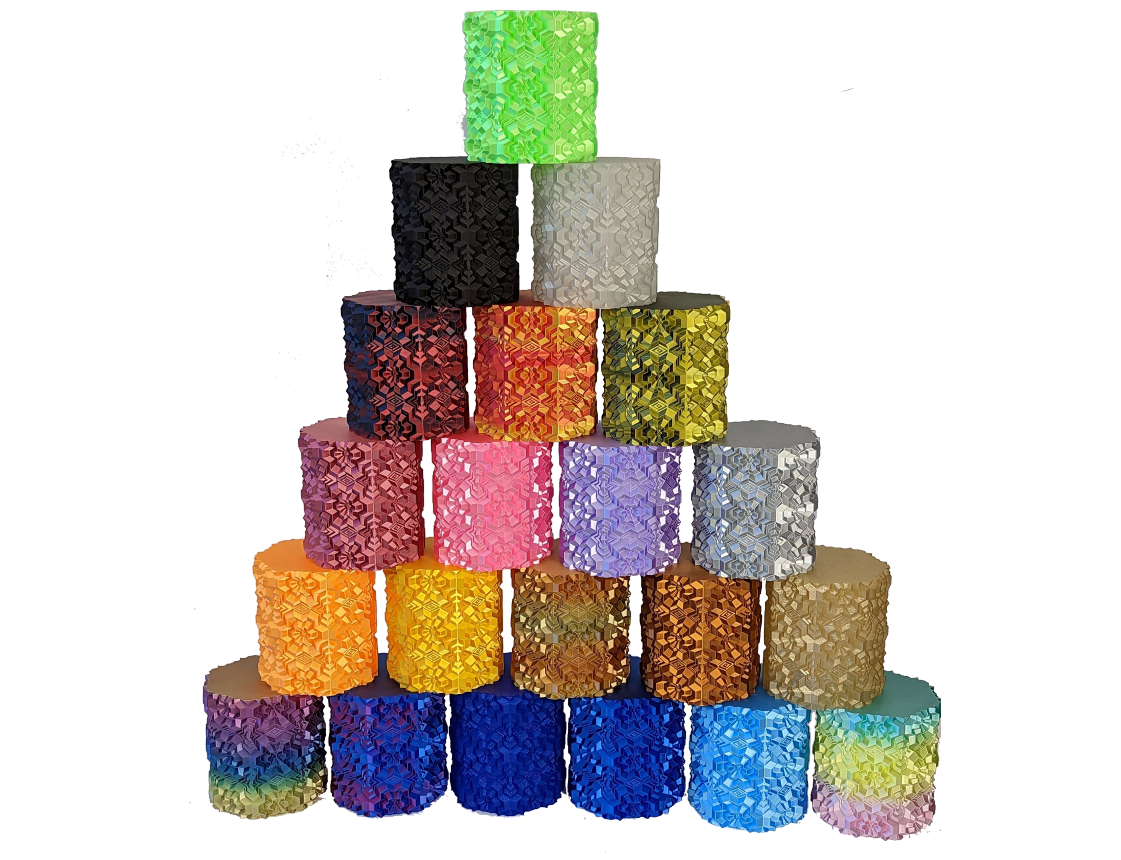 Upgradable and Modifiable: The Sovol SVO6+ is designed to grow with your needs. With its open-source nature and upgradability, you can enhance and customize your printer to suit your evolving requirements. Enjoy the freedom to expand your printing capabilities as new technologies emerge.
(48317)
| | |
| --- | --- |
| SKU | 48317 |
| Brand | Sovol |
| Shipping Weight | 10.0000kg |
| Shipping Width | 0.630m |
| Shipping Height | 0.580m |
| Shipping Length | 0.230m |
| Shipping Cubic | 0.084042000m3 |
Be The First To Review This Product!
Help other 3DPrintergear users shop smarter by writing reviews for products you have purchased.