Voron 2.4 - Fully Assembled
A fully assembled Voron 2.4
Express Dispatch
Australian Owned & Operated
Money Back Guarantee
Quality Assured Products
Voron 2.4 3D Printer Australia:
NEXT-GEN, LARGE FORMAT, HIGH TEMP, ENCLOSED 3D PRINTER




Introducing the Voron 2.4

The Voron 2.4 is the ultimate 3D printing solution for your home or office. With its 95% pre-assembled design, you can have it ready for printing within 15-30 minutes.

Looking for the ultimate 3D printing solution? Look no further than the Voron 2.4! With a large print size of 350x350x330mm and a high printing speed of up to 500mm/s, this Voron-based machine outperforms the competition.

The Voron 2.4 features an innovative ABL with Omron inductive sensor for perfect alignment, a quickly replaceable modular hotend for easy customization, and a double-sided magnetic PEI textured/smooth sheet for excellent adhesion and easy removal of your prints.

The Voron 2.4 Printer builds upon the proven design and features of the Voron, while integrating some enhancements and improvements for better performance and user experience.

With features like hard-wearing extrusion wheels and nozzles, a heat-resistant cast aluminium plate, and a powerful Moons' motor, the Voron 2.4 is the perfect choice for anyone looking to take their 3D printing to the next level.
Order now and experience the superior performance of the Formbot Voron 2.4!

Product Highlights:

Large print size 350x350x330mm

High printing speed 500mm/s

High-temperature extruder 500C hence supports printing engineering grade materials

ABL with Omron inductive sensor

Quickly replaceable modular hotend

(Babystepping) Auto Z and Auto Nozzle wiping

Cast Aluminum plate

Double-sided Magnetic PEI Textured/Smooth sheet

Easy to adhere to the printing surface, easy to remove the prints, flex slightly to pop your print right off.

Moons' Motor

Hard Wearing Extrusion Wheel and Nozzle

Gates Belt

Meanwell Power Supply

BTT customized board based on Octopus

Stainless steel rails

Hard-wearing cables

Heat-resistant PC Panels

WIFI access point

Air Filter

Filament Runout sensor

ADDONS:

NEW!!

High flow

Stealth burner Upgrade

NEW!!

BIGTREE TECH PAD 7
BIGTREE TECH PAD 7 UPGRADE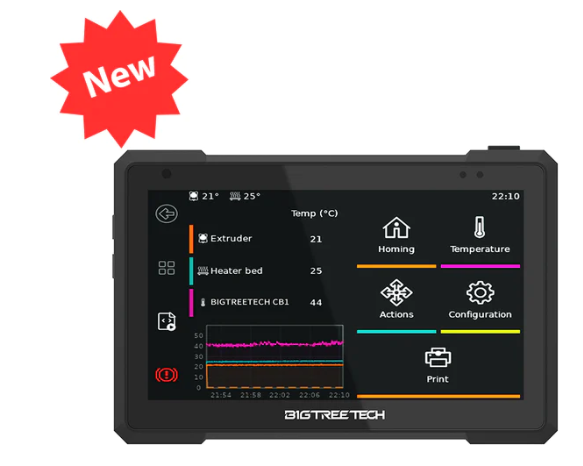 "The BIGTREETECH Pad 7 is a 7-inch IPS touchscreen tablet designed specifically for 3D printing enthusiasts. It comes with Klipper and KlipperScreen pre-installed and features a high-quality 7-inch IPS touchscreen. Also, it is not only a Klipper screen but also a mini-computer. The built-in CB1 Core Board can be detachable, you can replace it with CM4 and make it a mini-computer. "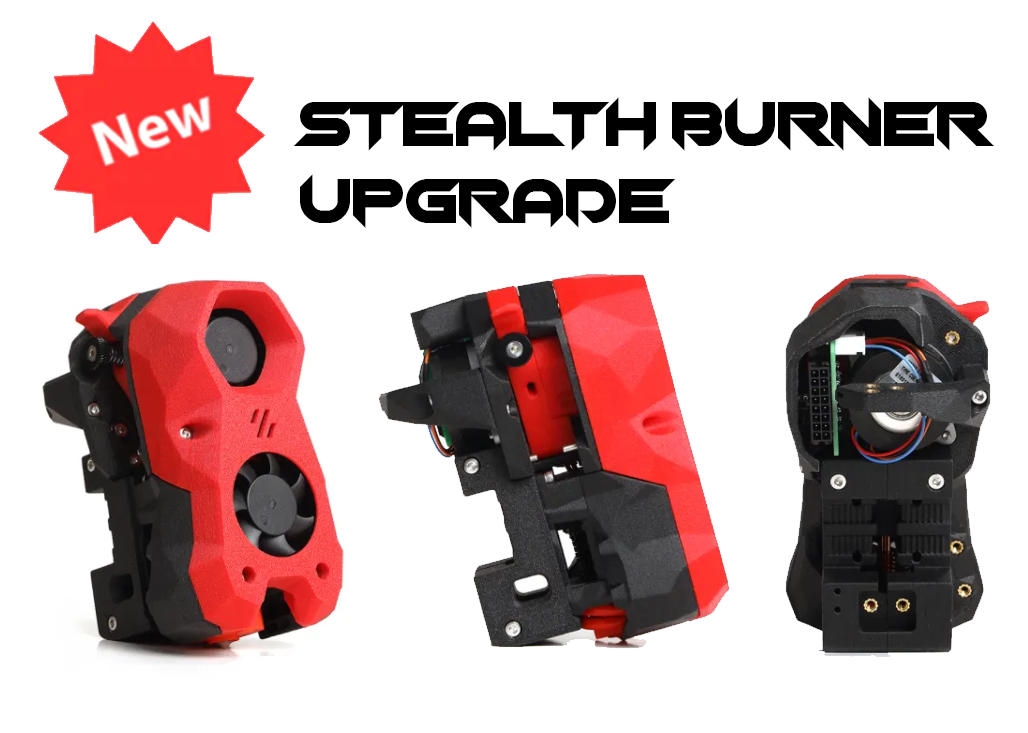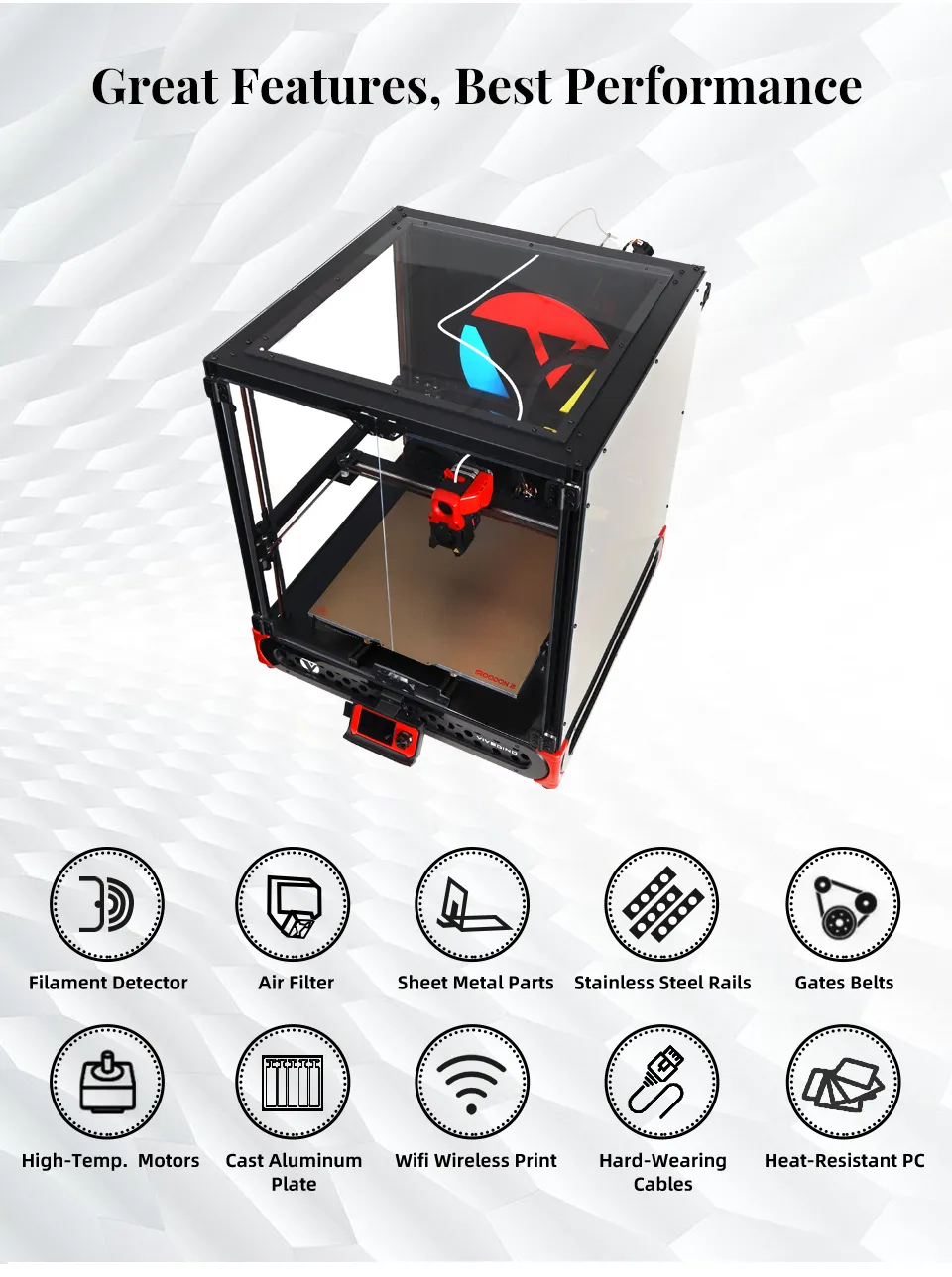 AUTOMATIC BED LEVELING VIA GANTRY
The Voron 2.4 utilizes a sophisticated sensor system to accurately detect four points on the print bed. This information is then used to automatically adjust the gantry to ensure it remains parallel to the bed throughout the printing process. This automatic leveling feature eliminates the need for manual adjustments, making the printing experience more convenient and hassle-free.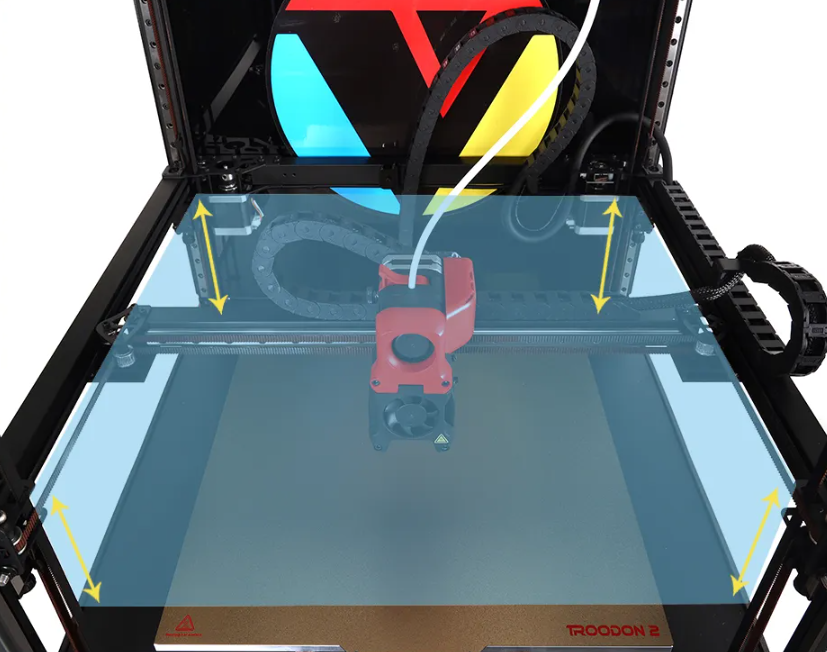 DURABLE EXTRUSION WHEEL AND NOZZLE
The extrusion wheel and nozzle of the Voron 2.4 are specially designed for long-lasting performance, providing both practical and economic benefits. The durable construction ensures that they can withstand the wear and tear associated with printing abrasive filaments. This means you can print multiple spools of abrasive filament without needing frequent replacements, saving both time and money. Additionally, the hardened steel nozzle offers exceptional durability, heat resistance, and corrosion resistance, making it ideal for high-temperature printing with abrasive materials such as carbon fibre, metal fill, and PC. With this level of durability and performance, you can confidently explore a wide range of filament types and create a variety of 3D-printed objects without limitations.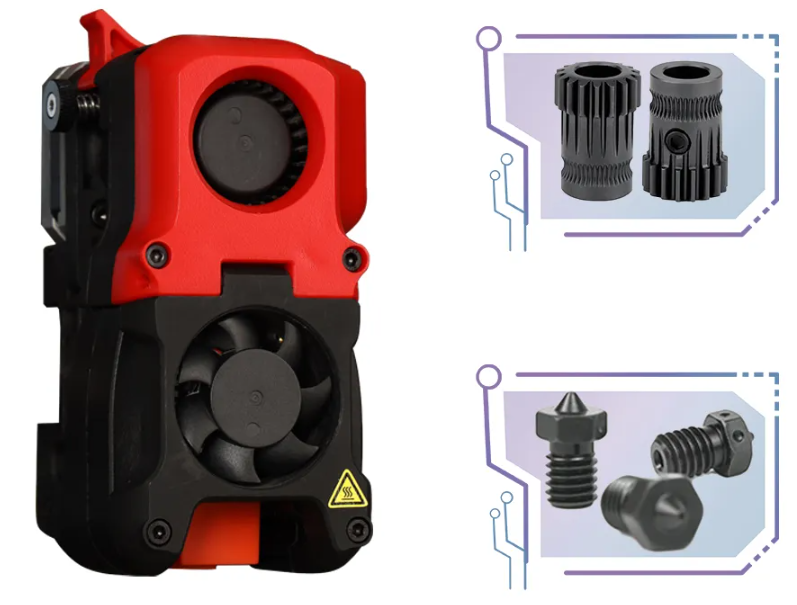 EASILY REPLACEABLE HOTEND
The Voron 2.4 features a quickly replaceable Modular Hotend, allowing for efficient and swift hot-end swaps. Whether you need to change nozzle sizes or switch to a different hot end for specific materials, this modular design makes it easy and fast to make the necessary adjustments. This saves you valuable time during the printing process, enabling you to seamlessly switch between different configurations and optimize your printing experience based on your specific requirements.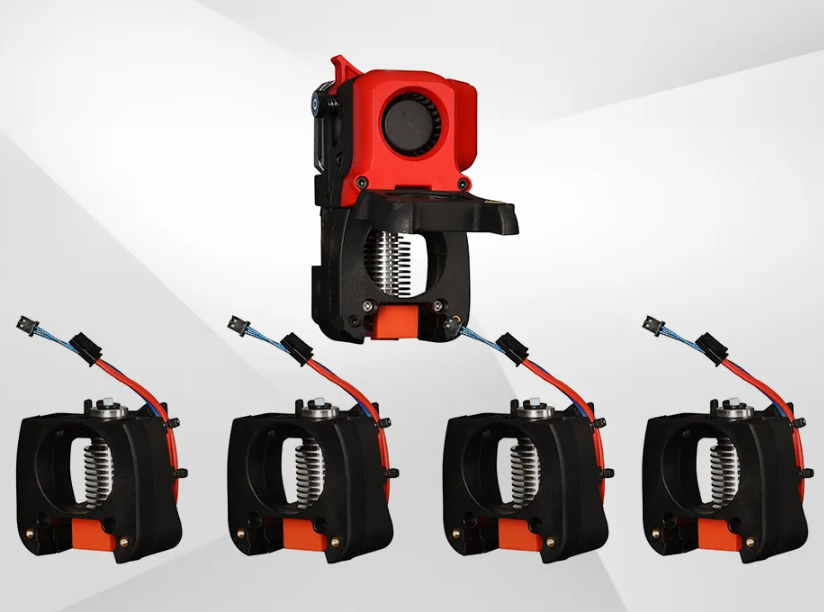 AUTOMATIC Z AND NOZZLE CLEANING
The Voron 2.4 offers the convenient babystepping feature, allowing you to make real-time adjustments to the Z height while a print is in progress. This ensures precise control over the print's first layer and overall print quality.
In addition, when not in use, the print heads of the Voron 2.4 automatically park themselves on trays that catch any oozing material, preventing unwanted drips or smudges on your print. The trays also feature wire brushes that clean the nozzles, ensuring they are ready for optimal performance each time they are used. This automated cleaning process helps maintain the integrity of your prints and reduces the need for manual nozzle cleaning.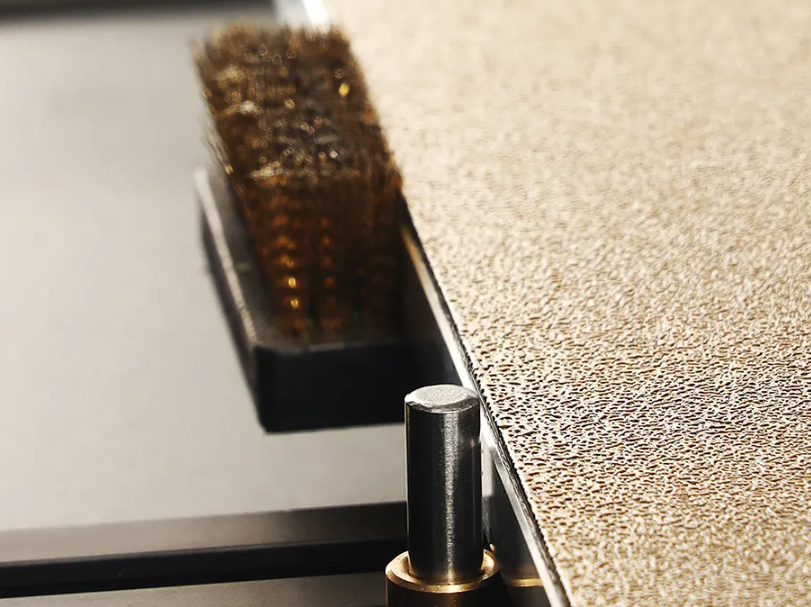 DUAL-SIDED FLEXIBLE MAGNETIC PEI SHEET FEATURING:
Easy Installation - The sheet consists of two parts: a magnetic bottom and an interlocking top piece. Simply stick the magnetic bottom onto your heated bed, then place the textured PEI sheet on top.
Strong Adhesion - The double-sided PEI sheets have excellent adhesion to heated bed temperatures around 60°C, eliminating the need for additional adhesives. Prints won't curl when the bed temperature is properly set.
Versatile Use - Our plates feature a unique combination of spring steel and polyethylene injection moulded (PEI) material, setting them apart from other brands. They can withstand temperatures up to 120°C, making them suitable for a wide range of plastics such as PLA, PETG, and ABS.
Easy Removal - Once the heated bed cools down to room temperature, the adhesion decreases, allowing for easy removal of the prints. If a print still sticks to the surface, simply remove one sheet of magnetic material and gently bend the print to let gravity aid in its removal.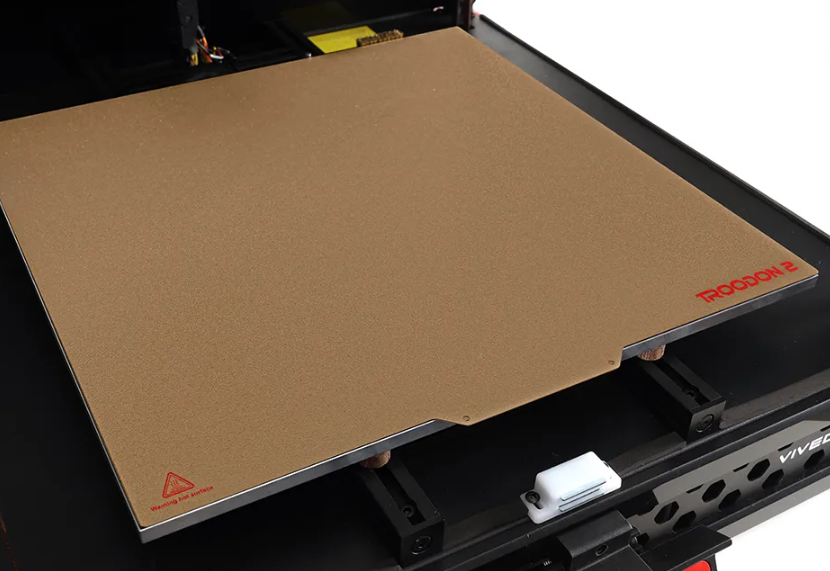 SPECIFICATIONS
| | |
| --- | --- |
| Product Model | Voron 2.4 |
| Printing Technology | FDM |
| Build size | 350x350x330mm |
| Print speed | <500mm/s |
| Nozzle diameter | 0.4mm |
| Filament diameter | 1.75mm |
| Nozzle temp. | Max 500C |
| Bed Temp. | Max 120C |
| Layer thickness | 0.05-0.3 mm |
| Body structure | Fully-enclosed metal frame |
| Power Supply | 200W |
| Input Voltage | 110V/220V |
| Connection method | SD card/USB/Wifi |
| Slicer software | Cura/Simplify3D/Slic3r etc |
| Machine size | 600x680x610mm |
| Package size | 640x640x460mm |
| Machine weight | 28 kg |
| Package weight | 30 kg |
| Warranty | 1 Year |
Reviews
⭐⭐⭐⭐⭐ - Louis
The Voron 2.4 is an excellent 3D printer that operates using the Duet web interface, though I personally prefer using PrusaSlicer. The package arrived complete, and the components were of impressive quality.
⭐⭐⭐⭐⭐ - Jasmine
I decided to order the Voron 2.4 after watching the YGK3D YouTube channel. Similar to their experience, I took about 3 hours to assemble it, carefully reading the instructions before starting the process. Be mindful of the foam thickness and where each piece should be placed; take your time.
Once assembled, I promptly converted it to Klipper using my spare Pi 4, following the YGK3D channel's guidance. To my surprise, I managed to print a benchy in ABS within 30 minutes on my first attempt. This printer is fantastic - it's quiet, accurate, and fast, though it requires some tuning and adjustments to perfect the Klipper file.
I highly recommend the Voron 2.4 to anyone who's interested in building a Voron 2.4 but doesn't want to go through the hassle. So far, I haven't felt the need to make any modifications other than updating the firmware. I'm eager to see the release of the STL files, as I'd like to add some color to the printer; red isn't quite my preference. However, a preassembled Voron clone certainly works for me.
Overall, I'd rate this underdog printer 10/10 and would gladly purchase it again. I might even create my own YouTube review in the future.
⭐⭐⭐⭐ - Marcus
The Voron 2.4 is essentially a Voron that can be assembled in just 3 hours. The build instructions are quite helpful, and in the worst-case scenario, you can convert it to a Voron by merely dealing with the electronics and motherboard. The Wi-Fi functionality works impressively well, and a third party has already made improvements to some of its features.
However, there are a few downsides. The company should collaborate more with aftermarket providers to optimize the firmware, making it easier to run smoothly. Additionally, the printer loses Z-height when not in use, and there is a lack of guidance on addressing this issue. The gantry loses its true position when the power is off, requiring manual adjustment of the nozzle height each time you power on the printer or let it sit for 12 hours.
Furthermore, improvements could be made to the slicer profile, as currently, only one is available in Cura for the 0.4mm nozzle.
(VOR_24_ASSEM)
| | |
| --- | --- |
| SKU | VOR_24_ASSEM |
| Brand | Voron |
| Shipping Weight | 20.0000kg |
| Shipping Width | 0.600m |
| Shipping Height | 0.600m |
| Shipping Length | 0.600m |
| Shipping Cubic | 0.216000000m3 |
Be The First To Review This Product!
Help other 3DPrintergear users shop smarter by writing reviews for products you have purchased.