Colorfabb Varioshore PROSTHETIC Dark Brown TPU 55A - 92A 1.75mm
Reseller, Corporate or Goverment Buyer?
Government and Education
3DPrintergear has been supplying government organisations with 3D printers, services and support since 2012. As an approved government customer you will automatically be entitled to 30-day terms with an official purchase order.
If you would like to create an account, please contact us on 1300 334 327, or at admin@3dprintergear.com.au
Resellers
Want to become a reseller?
3DPrintergear offers special pricing to genuine resellers. Once your application is approved, your new buying prices will be shown on our website after you login. To apply for a resellers account please contact us at admin@3dprintergear.com.au
---
$10 Flat Rate Shipping - $10.00
Your order will be shipped by the most economical option, with online tracking. Delivery is usually 2-7 business days.
---
TNT/DHL - Next Day Express Domestic - $10.00
1 day delivery! Please note Business address only. Residential addresses will incur a fee.
---
Free pick-up from store - FREE
Free pick-up from '781 High St, Reservoir VIC 3073', between 9am and 5pm
Express Dispatch
Australian Owned & Operated
Money Back Guarantee
Quality Assured Products
ColorFabb VarioShore TPU - Innovative 3D Printing Material
This version of varioShore TPU is uniquely suited for printing prosthetics and orthotics. We have included silver in our formulation. Silver is known to have beneficial properties for prosthetic and orthotic applications.
Wikipedia: Medical uses of silver
Besides the addition of silver, this version of varioShore is available in three skintone colors: Pale Pink, Medium Brown, Dark Brown. Printing at a lower temperature will result in a more intense skintone color, printing at a higher temperature (activating the foaming agent) results in a more powder like skintone color, less intense and a softer appearance.
ColorFabb VarioShore TPU is an innovative 3D printing material that stands out for its unique features. By utilizing the same foaming technology as LW-PLA, ColorFabb has created a TPU material with reduced weight and density, variable shore hardness, and a soft touch. The density of the material can be varied by adjusting temperature and material throughput, allowing users to create 3D prints with different densities and haptics.
When printed at temperatures between 200-250°C, varioShore TPU will expand to 1.4-1.6 times its original volume, resulting in a density of 0.7-0.9 g/cm³. This reduces the need for high material flow rates, resulting in soft and flexible 3D prints. On the other hand, printing at temperatures between 190-200°C will not result in foaming, creating a different haptic and harder prints compared to foamed samples.
Developed in collaboration with Lubrizol, varioShore TPU is ideal for 3D printing insoles and cosplay parts. It has a variable shore hardness range from 55A to 92A, allowing for versatility in your 3D printing projects.
Specifications
Material: Colorfabb varioShore TPU
Diameter Tolerance: ± 0.1 mm
Density: 1,2-1,3 g/cm3
Glass Transition Temperature: -20C
Printing Advice
Adviced 3D printing temperature 190C-250C
Adviced 3d print speed 20-30 mm/s
Advised Heated bed 20-40C
Cooling fan - Use the least amount of cooling when maximum foaming is required. For better overhang performance use 50-100% cooling. We advise our community to use standard TPU settings as a base setting for developing your own pre-sets. Make sure the distance between nozzle and platform is not too small, especially if the material is being foamed while printing, the pressure will need to be released from the hot-end to prevent clogging and feeder issues.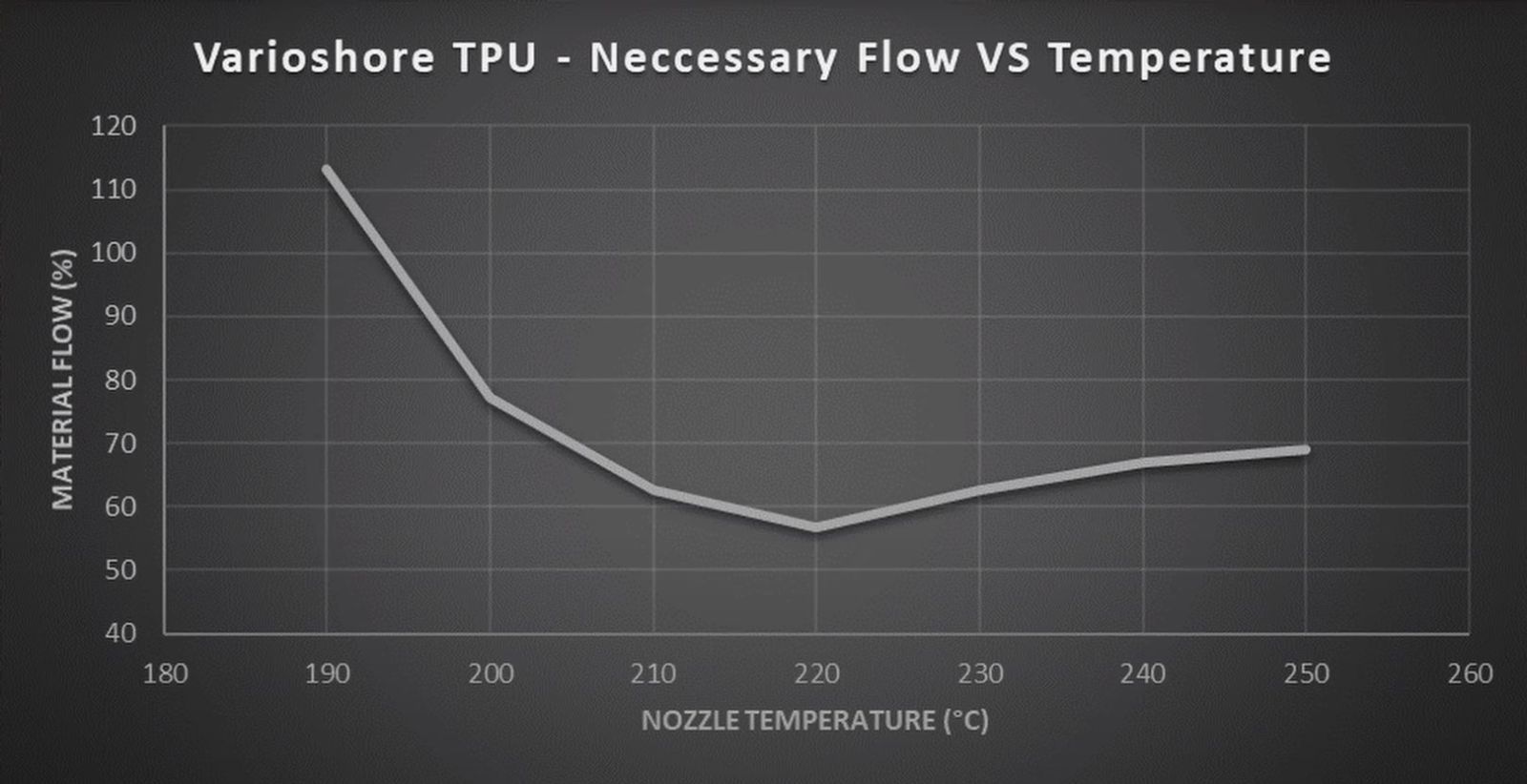 At 3D Printer Gear, we have been supporting Australian businesses with our top-notch 3D printing equipment and services since 2012. With over 25 years of collective experience in 3D printing, we are not just a supplier of 3D printers but also a partner in your journey towards successful 3D printing projects. Our commitment to customer satisfaction and expertise in the field make us the ideal partner for all your 3D printing needs.
(CF-VARIO-TPU-PROS-DBROWN)
| | |
| --- | --- |
| SKU | CF-VARIO-TPU-PROS-DBROWN |
| Brand | ColorFabb |
| Shipping Weight | 1.1000kg |
| Shipping Width | 0.205m |
| Shipping Height | 0.060m |
| Shipping Length | 0.205m |
Be The First To Review This Product!
Help other 3DPrintergear users shop smarter by writing reviews for products you have purchased.